| | |
| --- | --- |
| | |
<!– google_ad_section_start –>
Players video
обзор игри маньяк джек 2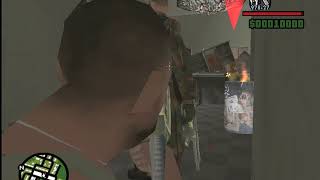 (p.s это перезалив со всей музыкой. уберите старое видео.)
ОЧЕНЬ СТРАННАЯ МИССИЯ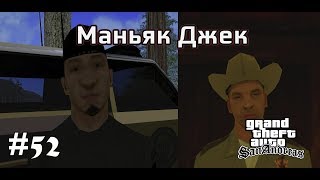 You can create your own file review or capture your gameplay with mods, upload it to YouTube and add it to the description
Add a video
Also, you can add your own screenshots
This time, Jack is incredibly far away from his home, in the forests of San Fierro. The guy now has a lot of new problems and the old ones still haunt him. Meanwhile, the town of Palomino Creek becomes a real battlefield, where humanity will meet with the enemy of unprecedented power. A collision of dimensions begins ...
Note
:
1.
For a holistic understanding of the plot, I strongly recommend that you familiarize yourself with the first part .
2.
I advise you to put the sounds of the game to a minimum and activate the widescreen mode.
3.
Track names are listed in a separate text file & quot; music.txt & quot; inside the archive.
Thanks
:
-
SIZZ for addon DYOM #.
-
andre500 for the AudioFX script.
-
wir553 for pre-release stream.
My previous projects
:
Maniac Jack
Squidward suicide
The history of the coccyx 3
The history of the coccyx 2
The history of the tailbone
Screenshots
Players screenshtos
Add screenshots
You can take some screenshots of your gameplay using modifications and upload them
Players video
обзор игри маньяк джек 2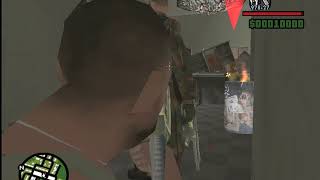 (p.s это перезалив со всей музыкой. уберите старое видео.)
ОЧЕНЬ СТРАННАЯ МИССИЯ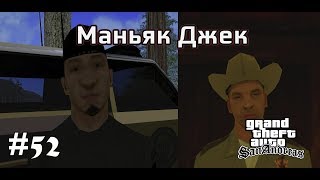 You can create your own file review or capture your gameplay with mods, upload it to YouTube and add it to the description

Add a video

<!– google_ad_section_end –>
| | |
| --- | --- |
| Best comment written on, 2 May 2019, 21:55 | |
User

Status:
Comments:275
Friends:28
Respect: 34
Money: 19$
Awards:: 3


+4

Очень крутая, а главное религиозная миссия про бомжей бездомных. Проект достоин хороших гусей, просто отличных гусей. Да и свастики тоже, но я в бан не хочу.


--------------------

7

| | |
| --- | --- |
| comment written on, 5 May 2019, 15:01 | |
User

Status:
Comments:54
Friends:13
Respect: 3
Money: 6$

Karma: 175

+2

Пройду. Ставлю положительную оценку!


--------------------

6

| | |
| --- | --- |
| comment written on, 4 May 2019, 21:11 | |
VIP-user

+1

Хорошая миссия, красивая


--------------------

5

| | |
| --- | --- |
| comment written on, 4 May 2019, 17:43 | |
User

Status:
Comments:43
Friends:8
Respect: 14
Money: 2$
Awards:: 1


Karma: 60

+1

отличная мисия чувачек очень кайфовоя и кинематографичная


--------------------

4

| | |
| --- | --- |
| comment written on, 4 May 2019, 14:53 | |
User

Status:
Comments:18
Friends:0
Respect: 0
Money: 0$

Karma: 6

+1

Проект мне очень понравился.Опять же отличная музыка,да и есть над чем подумать.В общем,ставлю плюс.


--------------------

3

| | |
| --- | --- |
| comment written on, 3 May 2019, 21:29 | |
VIP-user

Modmaker


Status:
Comments:1190
Friends:63
Respect: 91
Money: 13$
Awards:: 11
GForums: Liimert

Karma: 814

0

Цитата: Dmitry Lisov

Проект достоин хороших гусей

Напомнило:


Liimert 03.05.2019, 21:29:50


--------------------

2

| | |
| --- | --- |
| comment written on, 2 May 2019, 23:18 | |
1

| | |
| --- | --- |
| comment written on, 2 May 2019, 21:55 | |
VIP-user

User

Status:
Comments:275
Friends:28
Respect: 34
Money: 19$
Awards:: 3


Karma: 1101

+4

Very cool, and most importantly a religious mission about homeless homeless. The project is worthy of good geese, just great geese. And the swastika too, but I do not want to ban.


--------------------