/
/
/
/
Files to replace Dark Golf Jacket
Files to replace Dark Golf Jacket in GTA 4 - 19 files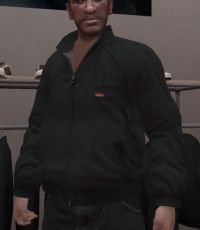 This page provides a list of all the files that might replace
Dark Golf Jacket (uppr_009_u.wft, uppr_diff_009_b_uni.wft)
in GTA 4
Replace another model
Sort:
Files have been sorted by date in descending order
Camouflage suit "Gorka" - Replaces Nico's jacket and pants. It can be worn with other elements of the GG wardrobe. - Model and textures of high quality, used normal maps and specular. 3 pattern options: 1. KK "Gorka E" 2. KK "Gorka E" with stone fabr...
This modification adds Luis Lopez clothes to the game. It can be found in the MODO store.
Uploaded:
21 December 2013
Hi all! Introducing Jack & Jones sweatshirts. In three color options. You can buy sweatshirts in the "MODO" store. Have a good game!
Uploaded:
17 September 2012
This mod replaces the standard clothes with clothes with logos of famous rock bands...
Uploaded:
10 November 2011
Nike Regby France jackets replacing "uppr_diff_009_a_uni" and "uppr_diff_009_b_uni" Installation: -Open with SparkIV or OpenIV pc/models/cdimages/ -Double click on playerped.rpf -Replace textures " uppr_diff_009_a_uni " , " uppr_diff_009_b_uni " -Sav...
A large selection of Alpinestar-inspired motorcycle clothing and helmets. The author was inspired by the Motocross game, so if you like this topic, then don't pass by.
New suit-new suit for gta 4.
P.S. Sorry for the screenshot, there was little time to create a normal one.
Black Ops Hudson HD textures, complete replacement of the GG skin and a new form from CoD 7: Black Ops!
Rammstein group jacket for GTA IV.